HONG KONG, May 8, 2023 – (ACN Newswire via SEAPRWire.com) – OrbusNeich Medical Group Holdings Limited ("OrbusNeich" or the "Group"; stock code: 6929), a major global medical device manufacturer specializing in interventional devices for percutaneous coronary intervention (PCI) and percutaneous transluminal angioplasty (PTA) procedures, announced today that the high-pressure three-wire scoring balloon dilatation catheter Scoreflex TRIO developed and manufactured by its wholly-owned subsidiary OrbusNeich Medical (Shenzhen) Company Limited, has been used successfully in a PCI procedure for a 65-year-old patient with severe coronary artery stenosis and calcification. This first case of success marks the beginning of the clinical study across China for obtaining the product approval.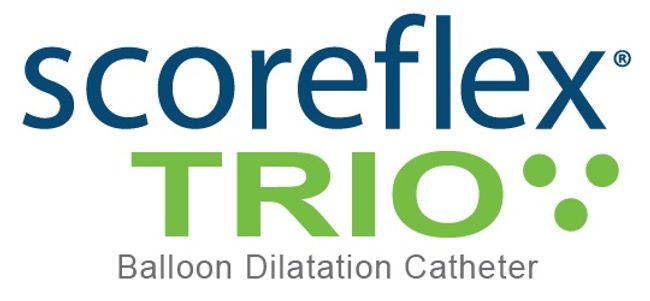 The principal investigator of the clinical study is the team led by Prof. Ge Junbo, Academician Zhongshan Hospital, Fudan University. Following the successful procedure on the first patient, the team highly commended the product, recognizing its ability to provide patients with a safe and effective treatment option.
Mr. David Chien, Chairman, Executive Director and Chief Executive Officer of OrbusNeich, said, "OrbusNeich has launched earlier Scoreflex and Scoreflex NC scoring balloons in Mainland China, which are respectively the first scoring balloon and first high-pressure scoring balloon approved by the National Medical Products Administration. The clinical study on Scoreflex TRIO has officially begun now in Mainland China with the first successful trial recorded. The Group will continue to strive to provide more treatment options to patients in Mainland China. Scoreflex TRIO works in a way that can minimize damage to the interior of the arteries, making relevant procedures safer and more likely to succeed. Launched in Japan in 2021, it saw the Group achieving considerable growth in sales in Japan in 2022, while providing an effective and safe medical solution to many patients. The clinical study team led by famed Academician Ge Junbo has profound professional knowledge and clinical experience, hence we are confident of speeding up the study. In the past two decades, OrbusNeich has the service of very strong R&D and manufacturing teams and has also worked closely with clinical personnel to develop and launch interventional devices for PCI and PTA procedures to meet market demand. In the future, building on this solid foundation, the Group will strive to provide a variety of endovascular and structural heart interventional products to effectively improve the patients' quality of life."
About Scoreflex TRIO
Scoreflex TRIO is the first China-made proprietary coronary three-wire scoring balloon dilatation catheter, developed by OrbusNeich Medical (Shenzhen) Company Limited. The product, through the radial or femoral arteries, channels the guidewires to the target lesions of the coronary arteries. The guidewire and the two integral wires on the balloon act as the external scoring elements, which can generate focal forces on the luminal surface of the balloon, allowing the balloon to open up the coronary lesions and dilate the narrowed coronary arteries at lower pressure, thus effectively stretch the diseased parts and prevent obvious intimal tear and dissection, thereby help improve blood flow and myocardial perfusion. Serving as the pre-dilatation balloon catheter in PCI, Scoreflex TRIO's longitudinal focused force angioplasty [FFA] mechanism can further reduce residual stenosis and improve procedural success relative to ordinary balloon dilation. It can also lower the chances of vascular intimal tear, reduce vascular damage and inflammation, enhancing procedural safety and reducing recurrence of stenosis. FFA mechanism of action of the high-pressure three-wire scoring balloon dilatation catheter allows vessel dilation at lower balloon pressure, such longitudinal progressive angioplasty can minimize vascular intimal damage, increase minimum lumen diameter and reduce residual stenosis.
About OrbusNeich Medical Group Holdings Limited
OrbusNeich is a major global medical device manufacturer specialized in interventional instruments for percutaneous coronary intervention (PCI) and percutaneous transluminal angioplasty (PTA) procedures. Headquartered in Hong Kong, China, OrbusNeich sells products to over 70 countries and regions worldwide, and it is also the only PCI balloon manufacturer headquartered in China that ranked among the top 6 players in all major overseas PCI balloon markets including Japan (Ranked No. 2), Europe (Ranked No. 4), and the U.S. (Ranked No. 6) in terms of sales volume of PCI balloons in 2021 in accordance with the CIC Report. In addition, in terms of sales volume of PTA balloons in 2021, it ranked No. 3 in Japan and No. 4 in the U.S., respectively. It also specializes in coronary stent products and is actively expanding into neuro vascular intervention and structural heart disease areas. OrbusNeich owns more than 180 granted patents globally. Its in-house R&D team has over twenty years of product development experience and has developed proprietary, world leading technologies.
For more details, please visit the Group's official website: https://orbusneich.com/
Copyright 2023 ACN Newswire. All rights reserved. (via SEAPRWire)